Object Of Desire (1979)
Country:
USA
|
Director:
Ji Bourg Jime
Language:
English |
Subtitles:
none
Aspect ratio:
1.33:1 |
Length:
82mn
Starring: Mai Lin, Juliet Anderson, Robin Everett, Bridgette Darke, June Buthelezi, Lorna Lake, Marilyn DePre, Hershel Savage, Mike Horner, Ron Jeremy, Abe Theimbe, Derek Amanzo, Ji'Bourg Jime, Rex Rodgers

Foxy French tart Monique du Pre stars in this tantalizing blast from the past, playing a youthfully naive beauty that comes under a sensual spell when she's introduced to the far-out pleasures of the flesh. Shot on location in France, the movie takes us into the back alleys and bawdy bordellos of Paris, where Monique finds herself stuck as the story begins. She soon finds a place at a secluded brothel that caters to the unique whims of their wealthy clientele. Monique gets washed away on a sensual sea of lust as she is welcomed into the realm of pure carnal bliss and adventure. Eventually she falls for a rich but sadistic client who brings her back to his place for some erotically indentured servitude. Monique is given to the man's swarthy black manservant, who shows her a whole new world of wickedly wanton desire. In the end, Monique ends up as the sexual plaything of both the wealthy malefactor and his well-built valet. This is a wildly passionate, intensely focused sex film that delves head first into the deep waters of out-there sexual expression. An exquisitely photographed, stunningly erotic opus that never fails to startle and arouse!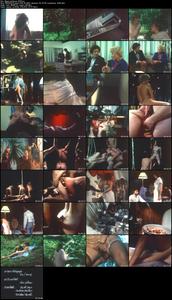 Object Of Desire (1979)